Fast Lane Data Center
Nous offrons à nos clients un environnement de laboratoire unique pour les formations : Cisco, NetApp, VMware, Symantec et d'autres éditeurs.
Plus de 300 laboratoires distants de haut de gamme sont disponibles dans le monde entier, 24 heures par jour. Jusqu'à 4.000 stagiaires peuvent travailler simultanément avec ce lab pendant la formation.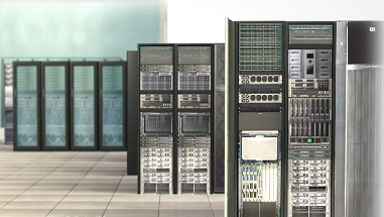 Cette vidéo nécessite d'Adobe Obtenir le Flash Player
Plus de 300 laboratoires de haut de gamme
Fast Lane propose un environnement de formation et de démonstration de laboratoire pour couvrir tous les aspects informatiques. Par exemple, notre infrastructure comprend les labs les plus complets et adaptés pour les formations Cisco et NetApp dans le monde entier.
Nos labs vous permettent de contrôler pleinement l'ordre dans lequel vous avez terminé vos exercices de laboratoire ou de répéter des exercices spécifiques selon les besoins individuels.
Dotés de dispositifs de l'état de l'art et des technologies, les laboratoires et l'accompagnement de première classe relèvent le niveau de la qualité de la formation. En outre, ces laboratoires sont accessibles aux consultants partout, permettant aux clients de découvrir et de vivre, les dernières technologies.
Nous louons nos laboratoires de formation dans le monde entier !


Data Center & Virtualization Labs
Ici vous pouvez voir certains de nos labs data center !
Cisco Nexus 7000/5000/2000/1000V Labs in Berlin, Hamburg and Frankfurt
Nexus 7000 Switches
Nexus 5000 Switches
Nexus 2000 Fabric Extenders
VMware ESX Server incl. Nexus 1000V
Cisco Unified Computing System (UCS) Labs
Cisco UCS 5100 Blade Server Chassis
UCS B-Series Blade Servers
UCS C-Series Rack Servers
UCS 6100 Series Fabric Interconnects
UCS Manager, UCS Central, UCS Director
Nexus 2200 Fabric Extenders
Nexus 5500 Switches
MDS 9100 Multilayer Fabric Switches
NetApp FAS3220 Series Cluster Storage
Cisco UCS Lab Video

UCS Lab Topology
UCS Director Lab Topology

Cisco SAN Lab
Cisco MDS 9710 Multilayer Director
Cisco MDS 9222i Multiservice Modular Switches
Cisco MDS 9148 Multilayer Fabric Switches
Cisco Prime Data Center Network Manager SAN
NetApp Storage & FlexPod Labs
o
VMware Virtualization Labs
Symantec Labs
Fully virtualized Symantec Labs
Storage Foundation Lab Topology
Backup Exec Lab Topology
NetBackup for Windows Lab Topology, NetBackup for Unix Lab Topology
Enterprise Vault Lab Topology
Cluster Server Lab Topology
EndPoint Protection Lab Topology

Multivendor Interoperability SAN Lab
Brocade 6510, 5100, 4100 and 300 Series Switches
Gen 5 Brocade Technologies
Cisco MDS 9100 Series Multilayer Fabric Switch
NetApp and EMC Storage Systems
JBOD
Windows FC Server
Windows Management Server incl. Brocade Network Advisor
Routing & Switching Labs
Ici vous pouvez voir une partie de notre gamme routage et commutation !
Security Labs
Ici vous pouvez voir certains de nos laboratoires de sécurité haut de gamme !
Advanced Cisco CCNP Security Lab
Advanced Cisco ASA / VPN Lab
Cisco Security Manager Lab
Check Point Security Lab
Wireless / Unified Access Labs
Ici vous pouvez voir certains de notre gamme sans fil unifiés!
Advanced Cisco Unified Access Management Labs
Cisco Prime Infrastructure (PI)
Cisco Identity Service Engines (ISE)
Cisco Mobility Service Engines (MSE)
Cisco CleanAir Access Points (2600, 3500, 3600 and 3700 Series)
Cisco Converged Access (Catalyst 3650 and Catalyst 3850 Series)
Wireless Security and Spectrum Intelligence (WSSI)
Site Survey Tools (Fluke AirMagnet and Ekahau)
FlexConnect and OfficeExtend (OEAP)
Voice & Video Labs
Ici vous pouvez voir certaines de nos voix et vidéo !
Cisco Voice / Unified Communications Manager Labs
Cisco TelePresence Labs
Cisco TelePresence Video Communication Server incl. TelePresence Management Suite
Cisco TelePresence MCU with IP/ISDN Gateway and TelePresence Server
Cisco TelePresence C Series, E20 and CTS Endpoints
O
Cisco Service Provider Voice Labs
PGW Lab
ITP (IP Transfer Point) Lab